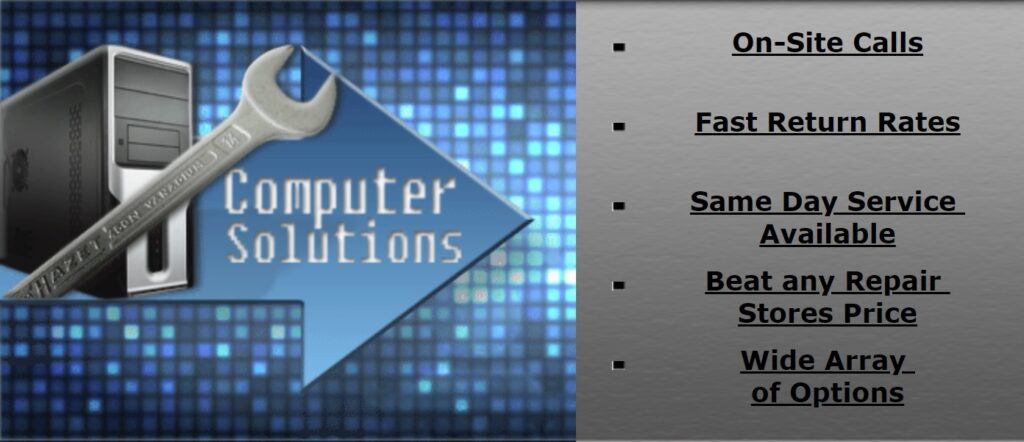 Call Us Today!
We are Available 
7 days a week! 
Call James At: 
720-232-2761
Welcome to Computer Solutions!
Servicing Castle Rock Since 2009.
We have solutions to your problems!
We're a locally owned computer repair company with competitive pricing!
Castle Rock Computer Solutions is a perfect resource for computer repair services.
You can drop off your computer at our location.
With the fastest return rates and most flexible schedule around,
we guarantee that you will be satisfied with our services.